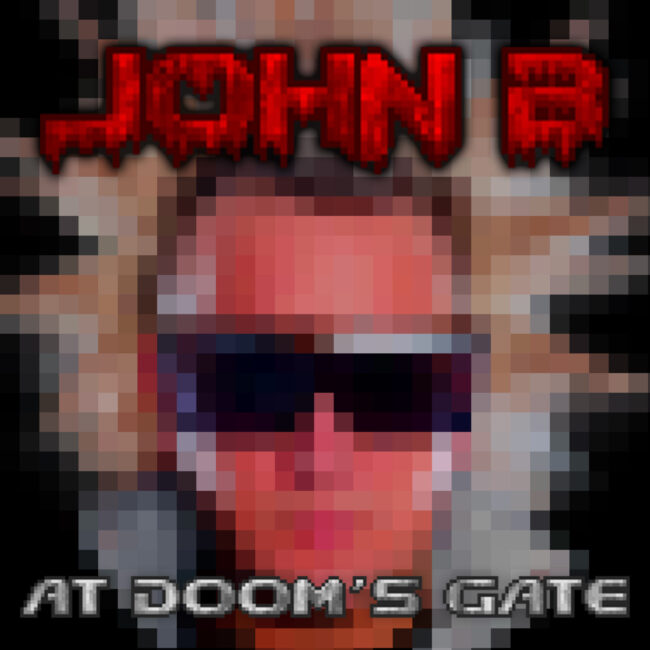 At Doom's Gate (Doom E1M1)
Beta Recordings is excited to announce the next release from John B – a heavy dancefloor Drum & Bass version of the famous opening track from the classic 'DOOM' video game soundtrack.
This instantly-recognisable heavy-metal Drum & Bass beast takes inspiration from the legendary video game 'DOOM' with heavy rock guitars forged with DNB energy inspired by likes of Pendulum & Muzz. The seamless fusion of relentless guitar riffs, bassline and thumping breaks forms a symphony of controlled chaos, perfectly reflecting the heart-pounding action of the game itself.
John B, an acclaimed Drum & Bass producer with a reputation for pushing boundaries since the 90s & recipient of the 'Critics Choice' award at this year's DNB Arena Awards has created a monster with "At Doom's Gate." Originally created to perform last year at TwitchCon Amsterdam & his summer festival gigs such as Liquicity & Let It Roll, John B has revisited the project to elevate the production for final release. This final version now features layers of electric guitar parts recorded by Gav of Mode13, and put together live on-stream during some of John B's recent in-the-studio production tutorial Twitch sessions.
John B on the track:
"As a big fan of 'DOOM' since its release when I was a teenager (I was even rated UK number 2 on the official 'DOOM' ladder for a while), I wanted to pay homage to this iconic track in a heavy dancefloor DNB framework. I'm really pleased with how it turned out & it's a cool way of bridging the gap between interests of mine in gaming/streaming and the DNB scene. It was also cool to be able to include members of my Twitch community in the production process. Gav sent over the guitar parts live, right while I was working on the track during a production stream so I could slot them right in then & show everyone how to process & mix electric guitar parts as I worked."