JOHN B STUDIO PRODUCTION LIVESTREAMS ON TWITCH - TUES/WEDS/THURS at 2pm (UK)
While John B is best known for his DJ sets, he has recently switched-up his Twitch livestreaming output to include 3 weekly sessions focused on producing music in his studio. During these streams, viewers can get a live behind-the-scenes look at his creative process, ask questions & advice in the 'chat' and get demonstrations of his techniques & music production software. His studio is set up with state-of-the art broadcast cameras, screen & audio sharing technology & an entertaining array of visual scenes and stingers to keep the content fresh & entertaining.
John B has already produced over 10 tracks live on stream this year, to be released under his own name as well as part of his new collaborative duo project under the name of 'Wyld Dogz'. John also does live Demo listening & feedback sessions of music submitted by the community, and has already signed several to release on his own label, Beta Recordings.
He also broadcasts interviews, discusses current trends in the music industry looking at subjects such as how AI & machine learning are involved in streaming service algorithms and their influence on best practice for artists and labels today. Other subject such as music technology, touring, current trends in Drum & Bass and Dance Music are also popular.
With his unique blend of music and community building, it's no wonder that John B has become such a successful figure on Twitch. This summer, he will be performing at TwitchCon in Paris, a testament to his growing influence in the world of online entertainment. Whether you're a fan of his DJ sets or interested in his music production process & insight into the Dance Music Industry, John B's streams are definitely worth checking out.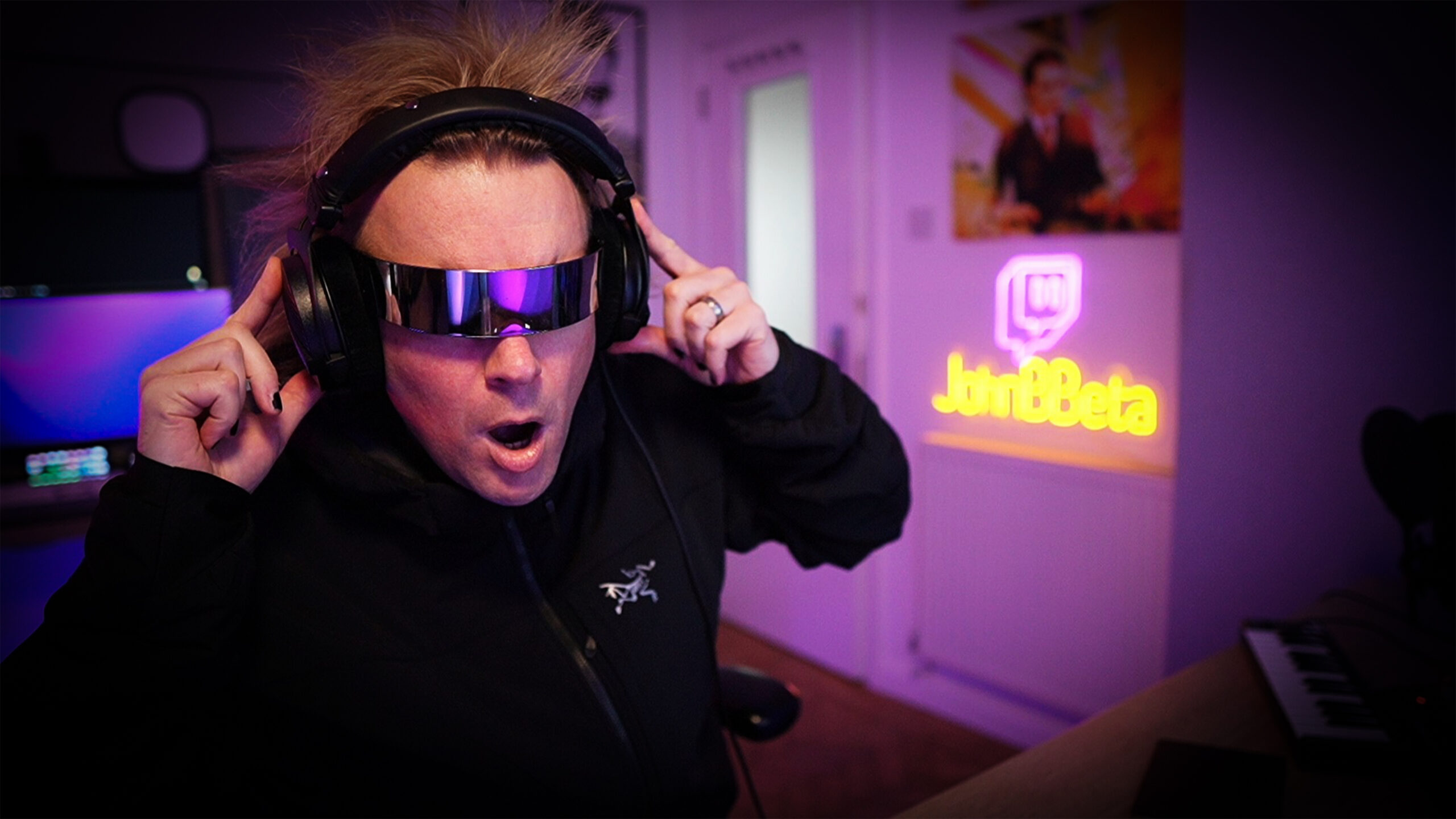 John B, the Drum & Bass Producer, International DJ and now Livestreamer, has quickly made a name for himself in the world of online entertainment. During the COVID-19 pandemic, he started streaming on Twitch, hosting DJ sets with extreme green screen visuals & virtual festival stages that quickly captured the attention of viewers. His DNB DJ Set livestreams, which, until 2023 took place three times a week and have reached over 200 in number, have garnered a loyal following of fans who refer to themselves as the "loft crew."
In April of 2021, John B reached a major milestone when he was granted Twitch Partner status. This recognition is a testament to the hard work and dedication he has put into building his community on Twitch.
John B has also been a dedicated member of the Escape From Tarkov gaming community, playing the game on stream and writing songs (along with bonkers videos) about the game (see 'Hold Your Fire (Cos it's the Wipe)', 'Lighthouse Party' & 'I Got a Fever (For the Lightkeeper)' and a special song especially for legendary Tarkov-scene content creator Pestily in the form of 'The Killada' (Pestily's music video for this has now had over 230K views on YouTube). Battlestate Games even added his signature sunglasses as an in-game 'streamer item', a testament to his contribution to the Tarkov Community.
John was also lucky enough to be honoured with 'Twitch Drops' in the last 2 Tarkov Twitch drops events, during which he played non-stop for 24 hours and streamed to averages of 12K and 4.5K viewers. John has also performed some 'Tarkov DNB Rave' events during drops, to celebrate patch updates in the game, DJing live in detailed & hilarious virtual festival stages he created himself using video editing / green screen effects.
Catch John B live on Twitch at www.twitch.tv/johnbbeta
His studio/production music livestreams are Tues/Weds/Thurs from 2pm (UK).
His Escape From Tarkov streams are usually on Sunday or Monday Evenings.
You can watch back the VODs (archived recordings) of all his previous DJ set livestreams, and Community Demo listening sessions on his YouTube Channel.
---